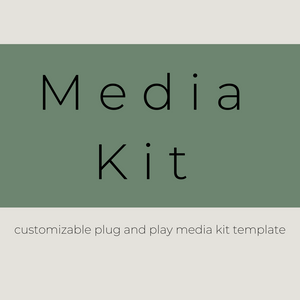 Want to work with brands or make money online but have no clue how to start when it comes to connecting? These Media Kit and Pitching templates were made FOR you.

Fully customizable template through Canva.com (free), drag and drop system with details of what to write what to put and where exactly to put it. 
Pitch brands knowing you've said the right thing, shared the right information and have done your absolute best.